Welcome to Dreamworks Dragons:Riders of Berk's Hall of Fame!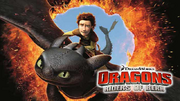 Every season of the show, there is one character who stands out. That is how you are excepted into the Hall of Fame.
QualificationsEdit
Loyal
Willing to help anyone or anything in need
Caring
Have a dragon
Kind
Strong (emotionally and/or physically)
Brave

This seasons Hall of Famer is........................(You decide! Click on Dtregle's name under the picture an leave him a message or comment below)
Hall of Famers
Edit
Ad blocker interference detected!
Wikia is a free-to-use site that makes money from advertising. We have a modified experience for viewers using ad blockers

Wikia is not accessible if you've made further modifications. Remove the custom ad blocker rule(s) and the page will load as expected.